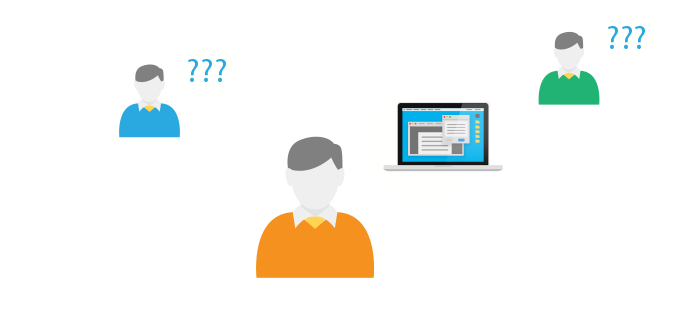 Like many other technology and specialty fields, online learning has many terms and abbreviations that might seem unfamiliar or confusing at first. Understanding these main terms used in online learning as well as in other forms of learning can help people learn more about this important method of education. In this chapter, the main terms related to online education will be listed and explained in order to differentiate them from other uses and to accurately identify what they mean.
Common Terms in Online Education
These are some of the most common terms related to online education and learning. These terms are widely used throughout the field and across different institutions.
MOOC
MOOC stands for "Massive Open Online Course." In this web-based class, students watch video lectures and interact with the educators and other students in online forums. Some MOOCs involve multiple choice tests or quizzes that are taken online while others use peer-reviewed papers as the grading criteria.
Virtual Learning Environment (VLE)
In a VLE, all-in-one software solutions that facilitate online learning create the online learning environment. All types of digital media are used, including videos, chats, audio and podcasts. Assignments are submitted through the software package and users are able to communicate with one another. Services provided by the administrator include controlling access, communications monitoring and provision of the learning content. Some examples of VLEs include Moodle, OLAT, and Blackboard. This type of learning environment is also referred to as a learning management system (LMS) or a learning platform.
Course Management System
A course management system consists of a set of educational and online tools. The educators are able to use these tools in order to create an online course with various types of content, such as videos or audio files. This content can then be posted on the Internet without any need to use computer programming languages or HTML.
Educational Technology or EdTech
EdTech includes many domains, such as learning theory, computerized training, and online learning. EdTech involves the use of digital tools for the learning process. These tools can include images, videos, audio recordings, charts, infographics, streaming videos, Internet learning, educational software and more. It can happen in a classroom or anywhere with an Internet connection or computer.
Online Learning
Online learning describes a form of learning in which at least 80% of all related activities are done over the internet and is a type of distance learning. It is a newer form of distance learning, as it only started existing since the Internet became widely available. In online learning, a student may never be face-to-face with the instructor or the other students participating in the course.
E-learning
E-Learning is defined as learning that is facilitated and supported by the use of information and technology. It can include any type of electronic means, such as the Internet, CDs or downloaded software. It is learning supported through technology and may be blended with traditional learning or delivered entirely online. The type of technology is not as important as the exchange of information.
Distance Learning
Distance learning is a way of learning from anywhere without needing to be in regular, face-to-face contact with the teacher or instructor. It is not limited to online or electronic methods. Letters, papers or worksheets can be turned in, as can manuscripts and reports. Phone and email conversations may also be a part of distance learning.
Mobile Learning
Mobile learning is a term that is used to describe the process of getting educational content through mobile devices. While smartphones are the most commonly used mobile devices, iPads, iPods and wearable devices can also help students to engage in mobile learning.
Blended Learning
A blended learning approach is a combination of face-to-face classroom experiences with online learning which, if done well, can combine the best of both worlds. Blended learning is also referred to as hybrid learning. In this educational process, integrated instructional approaches are used to help students further their educational goals. This approach is often used for adult learners who are going back to college after having been in the workforce for some period of time. Just as learning completely online, this learning style also fits well with non-traditional students, such as those who have families to care for or other responsibilities that make traditional educational environments a challenge.
Differentiating the Types of Learning
Differentiating between all the types of learning might seem complicated at first. The key to understanding their differences is viewing them as characteristics of the learning process, which often overlap. These different types of learning work much in the way that a Venn diagram does.
Online learning is engaging in learning through the Internet on any type of device, in real-time or through recorded or written information.E-learning simply describes that there are electronic aspects involved in the learning process, such as the use of computers.The term "distance learning" refers to the geographical aspect of learning. Any type of learning that is done from a place that is not at the same location as the instructor is considered distance learning.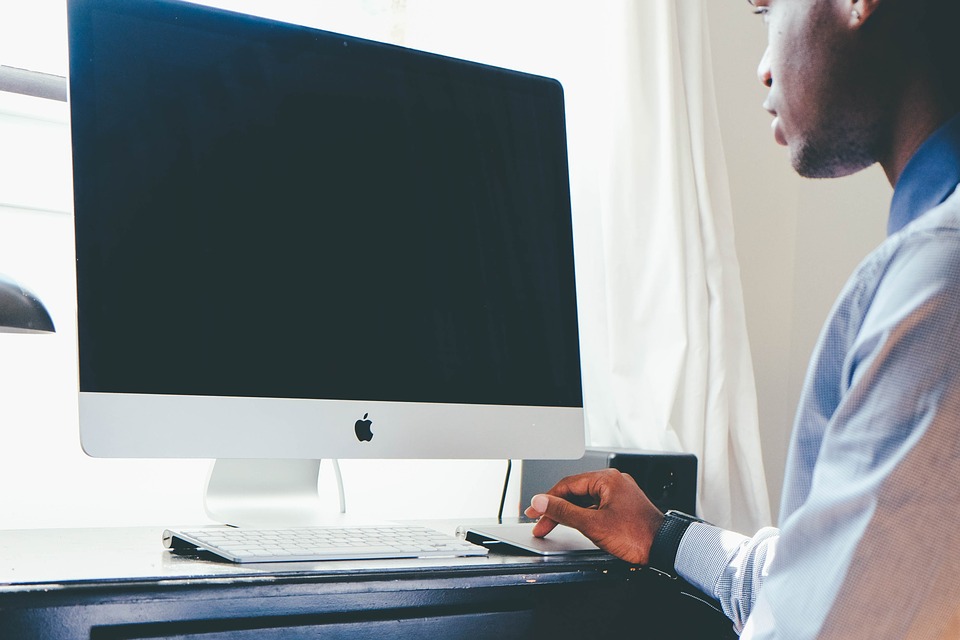 Image courtesy of pixabay.com, licensed under CC0 Public Domain.
Blended learning refers to educational methods in which both physical class time and electronic learning take place. It is also e-learning because of its electronic component.
Online learning is always a type of e-learning, because an electronic device is used to deliver the information, and a form of distance learning, as it is done without physically attending the classes. Online learning can also be mobile learning if educational content and activities are delivered via mobile devices, such as smartphones.